Photo Album Page 10
December 2003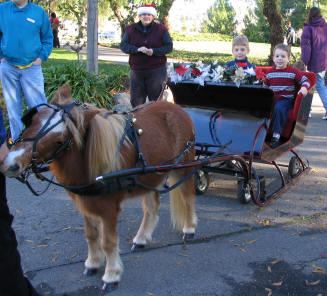 Weston & Caleb take a sleigh ride. This is at the Ravenswood Victorian Christmas
(see info about Ravenswood on my eLivermore.com site)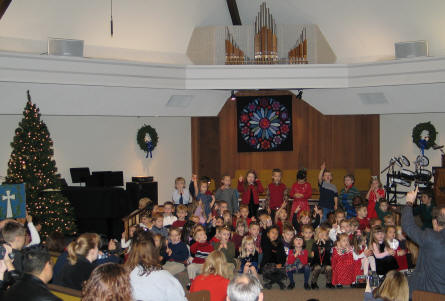 Caleb's Preschool Christmas Program. Caleb is in the front on the left, in a blue shirt (just to the left of the kid in the red shirt with black and white horizontal stripes).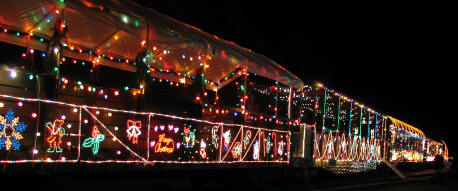 Niles Canyon Railway Train of Lights. We rode on Sunday, Dec 21.
See more Niles Canyon photos on eLivermore.com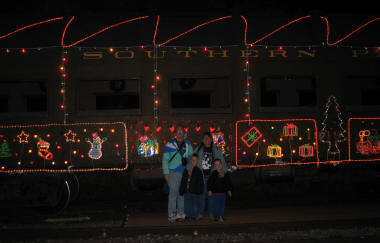 Standing in front of one of the train cars. This is a restored Southern Pacific passenger car.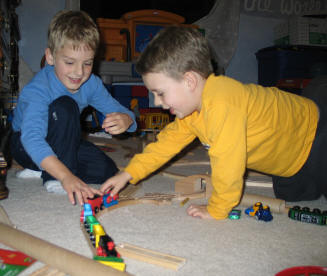 Weston & Caleb play with the trains in the toy room.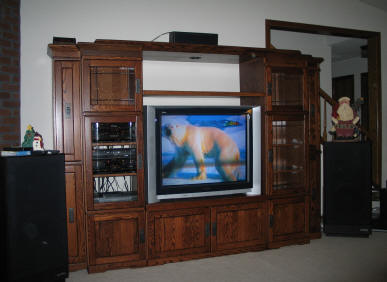 Our new TV and entertainment center.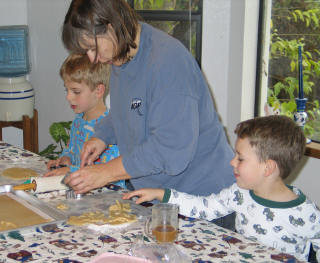 Making Christmas Cookies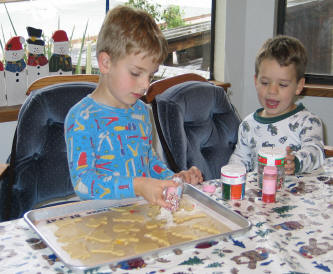 Weston decorates the cookies. Caleb supervises. Weston spent about 15 minutes on one cookie.